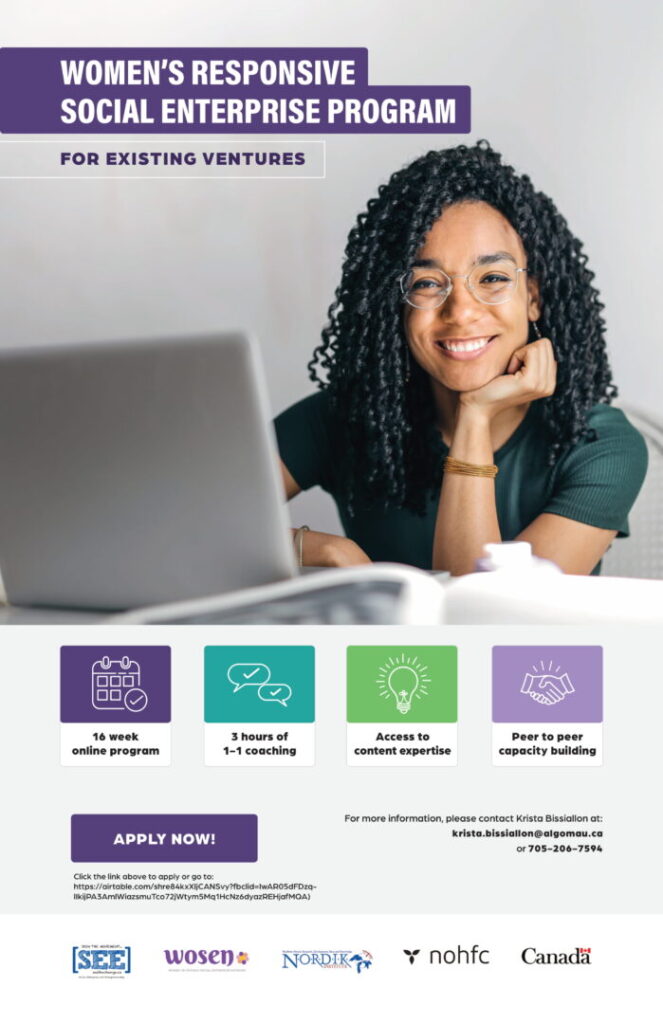 The Resilience Stream is a new innovative program providing support to existing women-led social purpose businesses including, social enterprises, cooperatives, and not for profit organizations. The Ideation/Start Stream to support aspiring social entrepreneurs will be launching shortly.
The Resilience Stream aims to provide entrepreneurs with ways to maintain and strengthen operations during these challenging times.
It offers a core set of workshops with the opportunity to join breakout sessions with content-experts and receive individual coaching, thereby maximizing time and effectiveness.
Key thematic clusters include:
Business model innovation
Building Personal & Team Resilience – Leading & Managing in Uncertain Times
Risks, Legal & HR Implications
Managing Finances, Funders & Accessing Support
Transitioning Online: Leveraging Technology to Empower Teams & Unlock Impact
Resilience through Networks
Event details:
When: Launching late May
Where: Online
Cost: Free
Apply now: here
For more information, please reach out to Krista Bissiallon at krista.bissiallon@algomau.ca or 705-206-7594.
The NORDIK Institute and Women of Ontario Social Enterprise Network(WOSEN) Team.