Social Enterprise and Entrepreneurship (SEE) seeks to address Northern Ontario's social and economic challenges through the development of a social enterprise ecosystem. As an emergent initiative, it has engaged multi-sector partnerships and diverse stakeholders in strengthening the region's resilience by leveraging local assets to diversify economies. NORDIK Institute serves as a backbone organization to the collective. 
SEE aims to strengthen, support, grow and scale Social Enterprises (SEs) across northern Ontario through:
The provision of culturally appropriate services such as peer mentoring, training and networking;
The development of resources to support social enterprises and entrepreneurs, and service providers; and,
assisting social enterprises in overcoming challenges such as access to markets, capital and seed funding.
SEE launched in 2013 as Social Enterprise Evolution focusing on youth social enterprises and changemakers and was funded, in part, by the Ontario Trillium Foundation, Northern Ontario Heritage Fund Corporation and the Ontario Federation of Indian Friendship Centres. 
Originating from SEE in 2015, the Urban Indigenous Youth for Change (UIYFC) project works with youth to create community and capacity in the social economy through social enterprise development. https://ignitechange.ca
SEE changed its name in 2017 to Social Enterprise and Entrepreneurship when it expanded to serve all ages of social innovators, creating a network between and among entrepreneurs, service providers (Ontario Network of Entrepreneurs) and the broader community. The 2017-19 Northern Regional Partnership included the Northwest Regional Innovation Centre in Thunder Bay, the Business Enterprise Centre in Timmins, YouLaunch, a project of the Sault Ste. Marie Innovation Centre, and the PARO Centre for Women's Enterprise in Thunder Bay. The Ontario Ministry of Economic Growth and Development (MEDG) and the Northern Ontario Heritage Foundation Corporation (NOHFC) were key funders. 
Urban Indigenous Youth for Change (UIYFC)
Originating from SEE in 2015, the Urban Indigenous Youth for Change (UIYFC) project works with youth to create community and capacity in the social economy through social enterprise development.
UIYFC views youth as changemakers, those who are capable of making change in their communities based on their passions, which is the piece that is emphasized and explored through culturally relevant programming.
UIYFC provides an in-depth opportunity to teach and learn from urban Indigenous youth how to incorporate cultural and land based learning that may lead to increased and diverse participation in the social economy.  Youth are provided the opportunity to co-design curriculum, co-deliver, lead or facilitate workshops to other Indigenous youth in the Sault Ste. Marie area.
UIYFC poises youth to develop their leadership, business and self-expression skills through their active participation in various community activities and events.
Urban Indigenous youth are able to leave a mark of their own creative expression on the urban landscape through arts-based workshops such as the creation of art murals, digital story-telling and other related cultural programming. Youth have the opportunity to participate in the design and creation process while developing skills that can be applied to careers in the arts and/or social entrepreneurship.
Social Enterprises have a mission to address social, environmental or cultural challenges by reinvesting profits above operational expenses back into their missions, and using a triple bottom line to measure their success.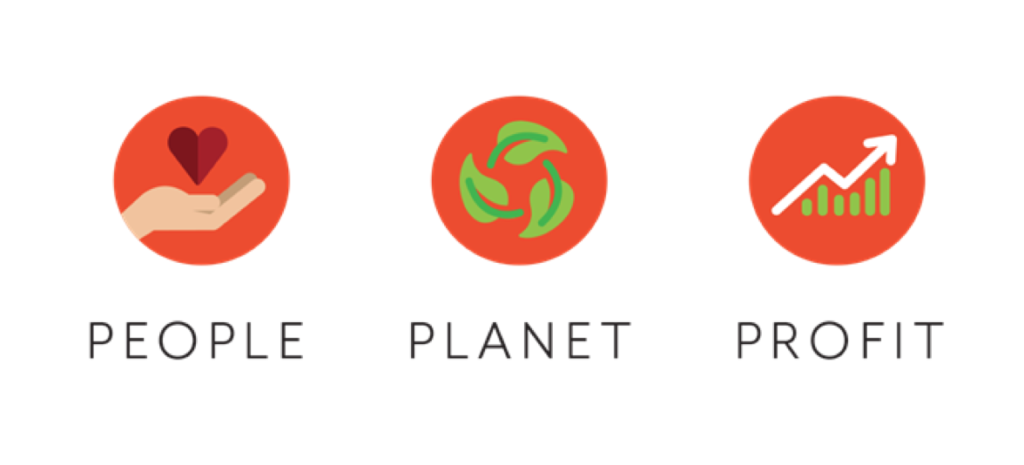 Social Enterprises take many forms, including non-profits, co-operatives and sole proprietorships to name a few.
Examples of Social Enterprises in Northern Ontario :
New innovative approaches to community needs
Profits are retained and reinvested locally
Often employ people who face barriers to employment
Provide non-profit organizations an alternative way to generate funds
Provide an opportunity for many people to invest locally – including consumers (e.g. coops)
Promote long-term sustainability and stewardship of resources: measure the social return on investment
A social entrepreneur is an agent of change – someone who is inclined to develop innovative solutions to urgent social, economic or environmental problems by merging their entrepreneurial skills with their commitment to change and social impact.
A social entrepreneur aims change through alternative ways by putting energy into a community project, or working with others to establish a non-profit organization, or a cooperative.  
Whatever their choice, the social entrepreneur draws on innovation and collaboration, as well as their diverse capabilities and experiences, to contribute to the desired change.
A social entrepreneur is a CHANGEMAKER