I Believe is a clothing line with a worthy cause based in Kenora, Ontario. The clothing line was started by Anto Raic through his passion for clothing and helping people believe in themselves. He always knew he wanted to start his own clothing line, so he combined that with his love of sports to give back to the community. The long term goal is to start an athletic institute and a youth center in Kenora, Ontario.
"The I Believe Athletic Institute will be a place where all people can train all year long, whether they are athletes or not. The I Believe Youth Centre will be a place to help the youth learn to love themselves and find other things they love." Anto Raic strongly believes that love is important for personal development. He wants people to understand that the entire business model is about love. "If you could fill yourself with love, you represent the clothing line perfectly. There so much evil and hate in the world, I want this clothing line to represent love and believing in yourself."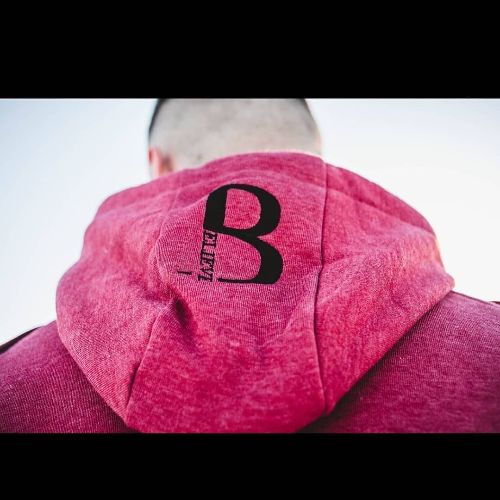 Though Anto has had this plan in mind for years, he finally put it all into motion a few months ago around October. He started off with a lot of social media promotion and generated enough interest to sell out his stock completely twice and is currently processing his third round of products. He decided to develop his business plan as he goes because of how fast it caught on once he started promoting on social media. He has bought the business name and is processing the trademark on the logo, which demonstrates the newness of this enterprise.
Anto says he came up with this idea while training for basketball and had wanted to do it for years, but life happened and he had trouble with his confidence. "I was always insecure and looking to others for approval so that I could realise my dreams. One day I just realized that I'm never going to accomplish anything if I'm worried about what other people are going to think or say. I want to help people learn to love themselves. If you don't love yourself, you're going to have a hard go at life." The I Believe clothing line is designed to help combat insecurities in people of all ages because it helps you to remember to believe in yourself.
Though a large part of his mission is about the youth, Anto feels that it is also important to promote self-love for adults. "Adults struggle too, we all struggle. It's important for adults to believe in themselves too because they are the ones leading by example."
Anto is originally from Bosnia, moved to Niagra during his youth and eventually moved to Kenora to get away from the big city while training for basketball. Now he volunteers as a sports coach for kids at a gym in Rat Portage, near Kenora. Part of the profits from I Believe is going to help buy new equipment for the youth to use. "I fell in love with the area and the groups I work with. It's so easy to take the wrong path in life and I just want to help them believe in themselves."
You can find more information on I Believe at www.ibelieveclothing.ca. Anto also has a Facebook and Instagram page for I Believe, that you can find through a link on his website.
Manitoulin Transit Group
The idea behind the Manitoulin Transit Group is to have public transit that's affordable, dependable and safe throughout Manitoulin Island.
Read more